Welcome to Getting to Know Your Ideal Customer.
This six-step program takes you through the process we take our clients through to help them identify their ideal customer.
The program is designed so you can work through at your own pace and preference – all at once or once a day or week. We recommend allowing at least 15-20 hours to complete the course.
There are three sections:
Introduction
Let's do this (five modules)
The next step (one module)
Mark each lesson complete as you work through the program. Note: you need to watch the video for each module to be able to progress to the next one.
The workbook covers the entire program and is downloadable at each step.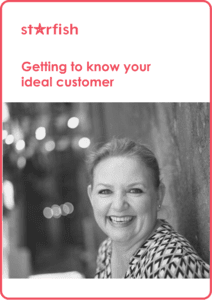 Let's do this!
---